Photo page of the simple, frugal life at Rancho Costa Nada
Simple and dirt cheap desert living at Rancho Costa Nada
Life at the Rancho. A few snaps taken at or near Phil Garlington's Rancho Costa Nada in the Smoke Tree Valley, Imperial County, California.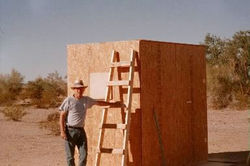 One of the 8' x 8' desert bum boxes. Quick and affordable housing. Usually appointed with a bed and chair. The cube takes a few hours to build, and protects the desert rat from wind and sun.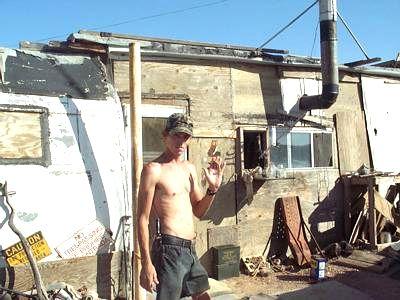 Boy Tuke with a pet scorpion. The family homstead's main house consists of three trailers cobbled together.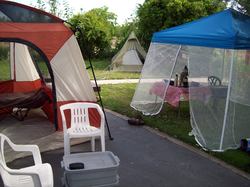 House sitting at the walnut farm. The Rancho's a blistering 120 in July. One alternative is a tent site in Northern California on property owned by friends.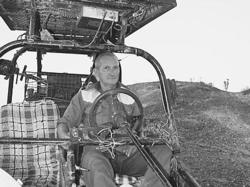 The mad former Marine running the gunnery range. He salvages brass and aluminum tail fins. No, it's not legal, and it's really dangerous.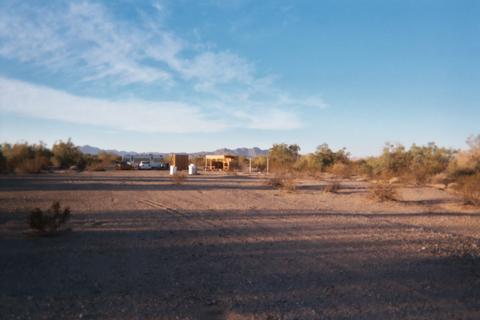 What three bills will buy. The hogan sits in the middle of ten worthless acres.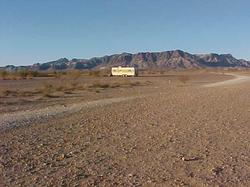 The free trailer set on the BLM's long term visitors area. The escapee from frozen Nodak can put his trailer out in this dust bowl the entire winter for a couple of bills.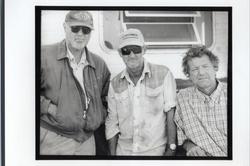 Two chairs for company, three for society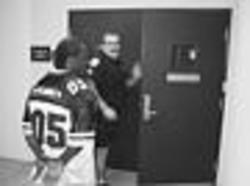 The Blythe slammer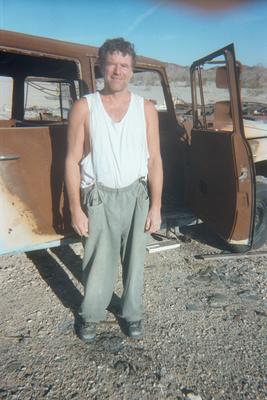 The Hobo at home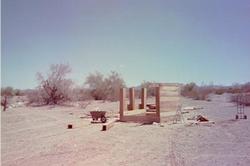 Start of a sleeping cube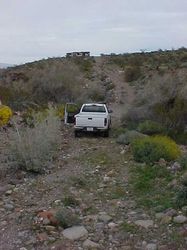 Typical road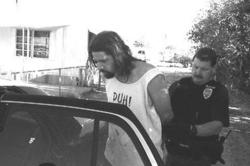 Meth bust...duh! This isn't me, by the way. Just some sap caught cooking in a desert trailer.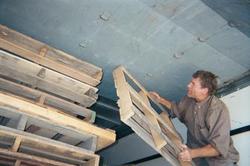 Hobo loading pallets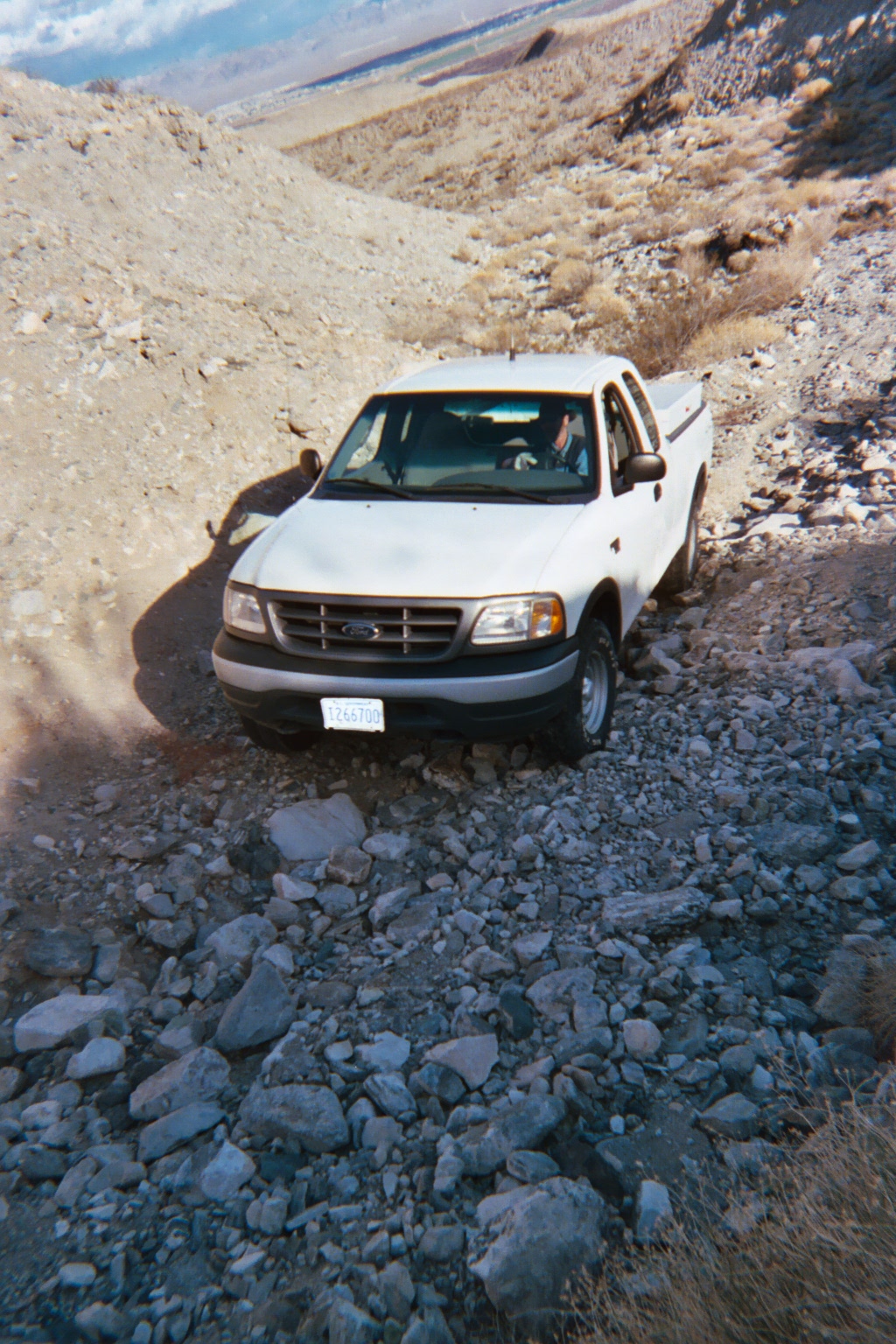 Rocks, or sand, or washes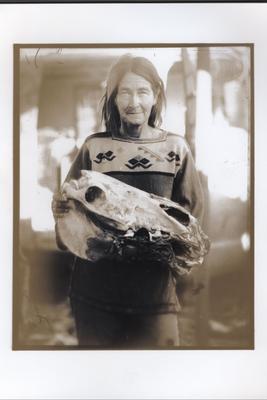 Smoke Valley matriarch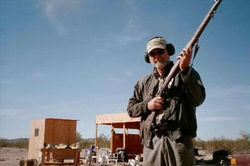 The Rancho rifle range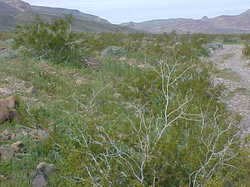 Looks like maybe the Old Woman Mts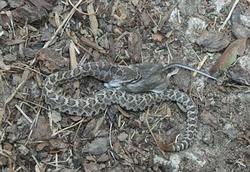 Creosote, palo verde, catclaw, smoke tree, cactus, and rattlers.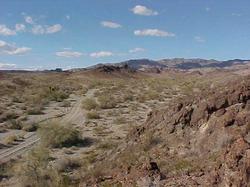 Dusty trail to the Rancho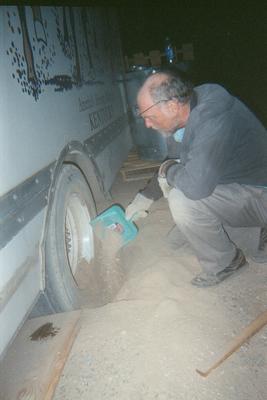 What an idiot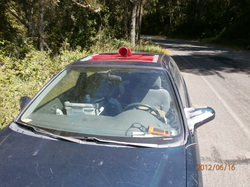 Okay air conditioning. An air scoop fashioned from an elbow joint of PVC. In another version, the scooop is attached with a ratchet tie. Works best at speeds above 40 mph.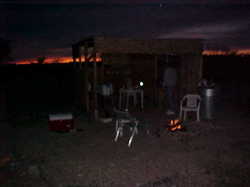 The homesteader out on the range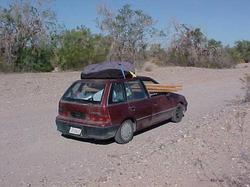 Resupply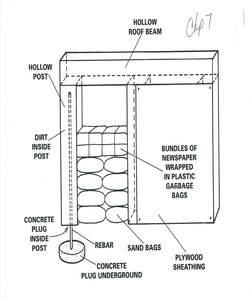 The hogan wall. Courses of sandbags and newspaper bales inside plywood walls. Layers of sandbags are held together by broken glass.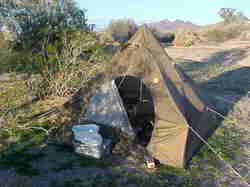 Spike camp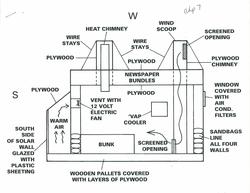 Of mice and men, plan-wise. This is the hogan until the first big wind storm shredded the solarium and kayoed heat vent and wind tower. Now the hogan is a flat-roofed cube that is vacated during unpleasant weather.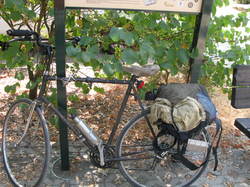 Local transit. Chuckwalla has no official signing for bikes, and the intramural bike path has fallen into disrepair. But back roads, firelanes, irrigation ditch pathways, and abandoned railroad right-of-ways create a network of cycling options.